El pandero es un instrumento
Something just dawned on me. Like when Macrumors (or someone) posted that Rush Limbaugh was selling his broadcasts for MP3 players, people here were divided. And it's the same thing with Greenpeace. We're fighting over idealistic opinions.

Maybe we should focus our attention on fighting for the Apple and all its greatness (and some not-so-great things), instead of against each other.

Totally agreed. I think one part of the problem is that idealism quite often seems to drive people to have extreme opinions, or else it feels like they wouldn't be standing behind their own point of view. Everyone should at least try to realize the other side of the game no matter whether you're "huggin' trees with a joint" for GP or "shooting crappy hippypeople" for the government.

Peace out!
---
instrumentos de percusion.
maclaptop
Apr 26, 07:47 AM
It's about power and control- nothing more.

Think Obama & Jobs the supreme power couple :)
---
instrumentos de percusion.
I don't think it is a bad thing for AT+T to prevent people from tethering to a laptop on an unlimited cell phone plan. Those people are just taking advantage of the system, and wasting bandwidth that the rest of us could use.


As far as I'm concerned it is the same as going to an all you can eat restaurant and sharing your food between two people, while only paying for one. It isn't a serious crime, but it is stealing, and you know that if you get caught you will have to stop. I'm not going to feel bad for these people that are using 5+GB per month.
---
instrumento de percusión
fishmoose
Apr 20, 05:33 PM
Good to hear Jobs isn't planning to retire. The question about Android being like Windows was to the Mac to iOS was probably the dumbest question of the call.
---
instrumentos de percusion.
ArcaneDevice
Sep 12, 06:45 PM
Without HDMI, signals are reduced to Standard Def. For copy-protection reasons, HD signals never leave any compliant device - players and monitors alike - meaning no key, no HD.

So, without HDMI, even HD-DVD discs on an xbox, for example, will only look as good as DVDs because the hardware is programmed to reduce the resolution to SD.

HDMI has nothing to do with the down res of an image. The Image Constraint Token dictates whether HD will be transmitted over analog channels like component. The ICT has not been implemented by any studio and they have stated it is not likely to be in the near future.

HDMI sends the signals and confirms the device on either end is compliant device. How the HDCP handles the situation is up to the studios and manufacturers.
---
instrumentos de percusion.
And stop making silly assumptions about subjects you know nothing about.

I've had an iPhone for a few years now and have unlimited data.

It's a very clear line to me and many/most people who aren't so stubborn to think of the big picture.

You can only use x amount of data a month using your phone if you're on an unlimited plan. Realistically - even if you're eating as much as you can - there's a "limit" you can reach. Not because of ATT - but because of what your phone can actually access/handle. ATT's bean counters multiply/average out typical usage on a single device basis.

Now if you use that phone to supply 2,3,4 or more devices - you are using data in a way that was not agreed upon and isn't in line with what has been accounted for. If you don't understand this basic concept - there's little I can do. You can not LIKE it. But if you don't understand that there's a difference here - then you're lost.

Conversely - if someone spends money to buy a clearly finite (and smaller) chunk of data - and they want to spread it out however they want - I see little problem with that. The fact that ATT does bothers me. But it's not my problem as I don't have that plan and I don't tether using my iPhone.

This same thread/discussion has happened a million times before. Those that feel "entitled" will argue every excuse under the sun why they should be allowed and how evil ATT is. And those that can see the big picture of cause/effect will be seen by those people as shills or some other name calling word.

And I just LOVE (sarcasm) that people bring up wanting to sue or that they could go to court over this. Whatever happened to taking responsibility for ones own actions.

ETA:



ATT sold you an iPhone Unlimited Data Plan

Do you understand - it was an IPHONE unlimited data plan. They didn't sell you an unlimited iPhone + laptop + desktop + ipad + other device data plan.

It's always the guilty who shout the loudest because they really have nothing to lose, do they. At best - they might get away with it - at worst, their situation remains the same.

Sounds to me like you're pissed you got caught. That's all that's happening here...

Quite simply, you're wrong, and worse you're creating fantasy. You claim tethering was not agreed upon. What was, exactly? Using safari? What about Opera?

I think not. Get your frigging facts straight before opening your mouth. AT&T screwed up when they offered unlimited data, and they're content to break the law in order to fix their mistake.
---
Instrumentos de percusión
rasmasyean
Apr 23, 02:24 AM
as for suicide bombers knowing that there is a God or Allah ... they are just strong believers ... IMO they "know" nothing and soon find themselves blown into complete silence

This is just a form of soldier conditioning. Don't fool yourself into thinking we don't do this to our own soldiers. That's why we get them when they are young 18 year olds who are impressionable and tell them they are doing this for "god and country". The good wolves will "go to heaven" protecting the sheep. "God Speed" in their mission. Being sent out to get blown up by an IED is as cannon fodderish as strapping one to your chest. The only difference is that the latter tactic is used in times of despiration against an overwhelmingly powerful enemy. Just like Kamakazis, Viet Cong, etc. And now these ppl make our TV's and clothing. ;)
---
instrumentos de percusion.
so a month ago, apple won't show us Tiger because they don't want anyone to copy what they're doing. Today they show us this set top box, that (atleast from the engaget comments) people think is pure rubbish, far behind everyone else's current products. Without reading the full 10 pages of commentary and not knowing if this has been brought up yet or not, but what if the prototype box, isn't anything like what they will give us in three months time? What if as someone mentioned on page one of these comments that its to pressure a studio into a contract? What if the living room box, ends up being far superior to what they showed us? what if it ends up having a dvd drive, and the tv tuner, and all of that other stuff that we want, and to be a truely amazing product we deserve. What if this box does look anything like the actual product? What if this box has totally different specs? What if we were shown this, and something else was going to be released? Apple is far too protective of its vision, strategy, and products that showing us this box doesn't add up. There will be an event about this box when its finally ready. The best place to hide is in the open. Not because you can't be seen, but because you can and its unexpected. Apple is doing a little magic trick for all of us, flashing this prototype iTv infront of us, and will deliever something far better when the time comes.
---
Un instrumento de percusión
CylonGlitch
Feb 16, 03:33 PM
Two issues :

1) From the original post "In as many as 40 models of Android devices will ship, . . . "

How the heck is a developer supposed to support that many different devices? Even if there were 5 different screen resolutions, it would be hard to optimize your app for each. Now different RAM configurations, different CPU's, different everything, OUCH.

2) 3 BILLION downloads! If you have had an iPhone for the last few years and have purchased maybe 50 to 100 applications; are you willing to give up not only your hardware, AND the software you purchased but all the DATA that you've put into those applications just to switch OSs? I can see if you're someone who only uses it for gaming or social networking, yeah, but many people have TONs of time and energy put into USING their applications. Yes, I know, some people will, but the masses will think twice about it.
---
instrumentos de percusion.
WestonHarvey1
Apr 15, 11:27 AM
Not what he said, but how he said it. But you already knew what I meant.

People tossing out random verses from the Pentateuch/Torah to defend or condemn religion is problematic and is above most people's pay grades. There are plenty of rabbis and other scholarly folks who can help people understand some of these harsh and difficult passages. Of course, it's easier and way more fun to remain ignorant of these books to play "gotcha!" with other people's religious beliefs.

The modern view of homosexual sex in all the orthodox Christian religions is so tame and simple it's almost boring. It's just premarital sex, which is considered sinful. It's not morally worse than heterosexual premarital sex. And yes, marriage is considered to be between a man and a woman in these religions, so yes, that does really suck for the orthodox gay Christian.
---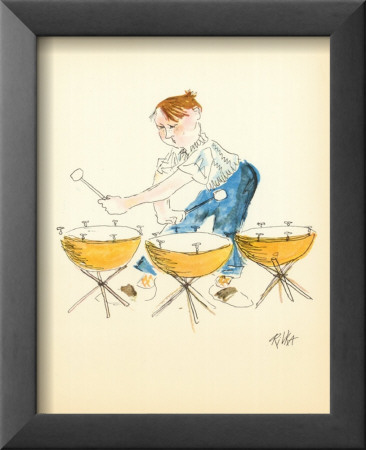 instrumentos de percusion.
I'm in Tokyo. The big shake happened around 3 in the afternoon. I was walking around outside. Returned immediately to my apartment. Lots of broken glass and plates. Books have fallen from the shelf and my office was a mess, but my old mother, dog & cats, and Macs are okay. The aftershocks are continuing.

The damage in Tokyo seems to be fairly light. The situation in Sendai (northern part of Japan) is very serious. It's been hit by tsunami. The TV is showing these helicopter shots of tsunami coming in, and you can actually see cars and buildings and sometimes people being washed away. Can't do anything. I stopped watching TV.
---
percusion
edifyingGerbil
Apr 23, 04:14 PM
No, the basis of Christianity is the Old and New Testaments.

The Old and New Testaments make up the Bible :confused:

I'm not quite sure what you're getting at here.
---
instrumentos de percusion.
A few months ago I deleted and started to reject all the people I knew from high school in my Facebook, well, the ones that after almost 20 years came to me to add me as a friend but they were the ones that make my life a living hell and used me and took advantaged and then they turned their back on me.

You know what... get lost!
---
Instrumento de percusión
iJohnHenry
Mar 14, 11:38 AM
At the risk of bumping this up to PRSI, let me just say that I thought 'saving face' was a thing of the past.
---
instrumentos de percusión,
shyataroo
Oct 12, 02:51 PM
I say screw the 8 core intel...lets get a dual-8 core G5 @ 4.2Ghz! with a seperate processor that dictates what operations goto what core to prevent the need for inter-processor communication! oh and make it a 128 bit processor with a built in Nvidia 7950 GX2 OC have it cooled by liquid nitrogen and have 1TB of DDR4 Quad-Channel Ram!
---
instrumentos de percusion.
In other news Steve Jobs still scared of the pure domination of Android in the smartphone market.
---
instrumentos de percusion.
It's hard to be a fan of anything on this planet that is capable of destroying the planet.
What?
---
instrumentos de percusion.
It auto-executes the installer because installers are marked as safe if "open safe files after downloading" is turned on.

Fine, so I can write an installer that will just wipe your user account while you read my EULA and you'll happily execute it because "hey, it's just an installer" ? :rolleyes:

This is not an example of shellcode being injected into a running application to execute code in user space.

This is not, but I'm interested in the mechanics because next time, it could very well be. That's my point. Some of you guys aren't cut out for computer security...
---
algún golpe de percusión.
Don't forget, Apple sells hardware. Producing good software is a means to get people to buy more Macs, so keeping the price down on the software will get more people reliant upon it and in turn sell more Macs. Sure, they are making it more accessible to the hobby editor, but it doesn't mean its not a good product and still a means to get even more pro users to buy the latest Macs.
---
So, there I was...two dropped calls in the span of 10 minutes. I called AT&T's "customer service". I get an actual tech support person on the phone who gives me a bit of what I have to believe was unintentional honesty. In my area of New York City, the AT&T tech person said, there were 7 towers. Three were completely out. One was experiencing 50% degradation. The AT&T "tech support" person told me that there was no date when they expected the three towers to be restored. So...it's hardly a wonder I barely have a signal in my neighborhood, I received dropped calls and the 3G network is downloading at a whopping 678kbps. Way to go AT&T.
---
I'm not cool enough to be an Atheist... :eek:Give it time.
---
fivepoint
Mar 16, 11:25 AM
While I have misgivings about Nuclear power I do think it is a good midrange solution to our problems until we can solve our battery problems (thus enabling true renewable energy sources to be viable), drilling isn't a viable solution to anything.

The US doesn't have the resources to provide for our society on our own. Not to mention that the whole process of drilling can take decades (meaning 10+ years, not something like 20+) to play through to the point where steady production can begin. You can't just go out and drill, even if you find something you have to set up the supporting infrastructure first before it is viable.

I'm glad you understand the nuclear is a good solution. You're a bit off base regarding drilling though...

First, the 10+ years argument is pointless. Think about it. If after 9/11 we would have started drilling, started seeking out more domestic energy, we'd be producing a ton more of it today (10 years later) and our prices would be less affected by unrest in the middle east today. We'd be more secure today. We'd have a less hawkish view of war in the midwest today. Something good taking a few years to develop is not a reason to not do it.

Second, the U.S. has HUGE untapped deposits of oil, coal, and especially natural gas. And as the facts prove, it's a VERY viable fuel source.

Third, we do in fact have the resources to provide for our own society. Expand nuclear, expand oil, expand coal, expand natural gas, expand biofuels, keep investing in promising new alternatives (private investment, not government) and we could get to energy independence in probably 10 years or less. The only reason we're not doing it is because of burdensome government regulations and the fact that other countries can produce it cheaply. As prices rise, one of those issues becomes moot... Also, for the record, just because we could do it, doesn't necessarily mean we should. The free market should determine this. IF we're willing to pay more for American fuel, then so be it. If not, we'll continue buying from others... but don't let the government manipulate the markets and destroy common sense capitalism.
---
LegendKillerUK
Mar 18, 08:47 AM
Here's a newsflash: Just because you put something into a contract doesn't make it legal or make it fair. What if AT&T stipulated that they were allowed to come by your house and give you a wedgie every time you checked your voicemail...? Would you still be screaming about how its "justified" because its written on some lop-sided, legalese-ridden piece of paper?

No, because that is clearly retarded.
---
The books were selected nearly unanimously with the exception of a select few books of the bible.

Also, if they were divinely inspired (meaning God went through the trouble of having them written), why would they not be divinely compiled together? It wouldn't make sense for God to have his scripture written, then put in a compilation with a bunch of non-scripture, then mistranslated to boot. Therefore, you either believe that there is a God and that the Bible is exactly what it is supposed to be, or you believe neither

A slight correction: you either believe in the Biblical God and that the Bible is divinely inspired or you believe neither.

You can believe there is a God without believing the Judeo/Christian folklore.
---