Kid #Boy #Emo #Snake Bites
Clive At Five
Aug 29, 12:40 PM
no no no no no.

The things that are bad for the environment are also used intensively in the PRODUCTION of materials used in computers, the Mo-Boards, the Processors, anything solid state. Sure the things contain trace amounts of Lead and other crap but they aren't nearly as harmful to the environment as, say MAKING a microprocessor. Thus, I have no idea why on Earth Intel isn't #1 based solely on the sheer volume of byproduct they produce.

And if Greenpeace is going after PC makers, Dell, again just by their VOLUME, dwarfs Apple in toxins used in their products. Apple, however, makes a noticable effort (i.e. free disposal w/a new Mac, iPod) to ensure that people don't just toss their computers in a way that will hurt the environment. Dell has a service as well, but it isn't free.

I think Greenpeace just spun the roulette wheel and it landed in Apple's disfavor.

I care about the environment, but Greenpeace is out of hand. It's the little things like free disposal that make the difference. It might be what keeps some people from slipping pieces of old computers in their trash can week-by-week.

... oh come on, like you've never done that...

-Clive
---
A hot emo guy in a long
It pops up when I open Steam. "Steam would now like to auto-update itself, enter your password". Same for all my "auto-updating" apps that are installed system wide.

This conditions the user as much.

Fair enough. IMO, users understand that they are updating an app at that time, but I can see your point.

Though looking for information on this MacDefender, I'm genuinely curious how the installer "pop-ups". I haven't found anything interesting. Since Archive utility doesn't honor absolute paths in a Zip, how does the little bugger get launched ?


Maybe the use of a different archive utility, e.g. The Unarchiver, is to blame for this?
---
and I love his Snake bite.
start savings and look for stuff to sell.

What the hell am I going to do with 8 cores??? :-D
you can use it to browse the web.............................and all the things you thought impossible, oooops i got overboard. ;)
---
hot emo guys with snake bites.
A fad is something that comes and goes quickly with a spike in popularity at its peak, and then people look back and wonder why they did it.

Otherwise known as the Nintendo Wii. :D
---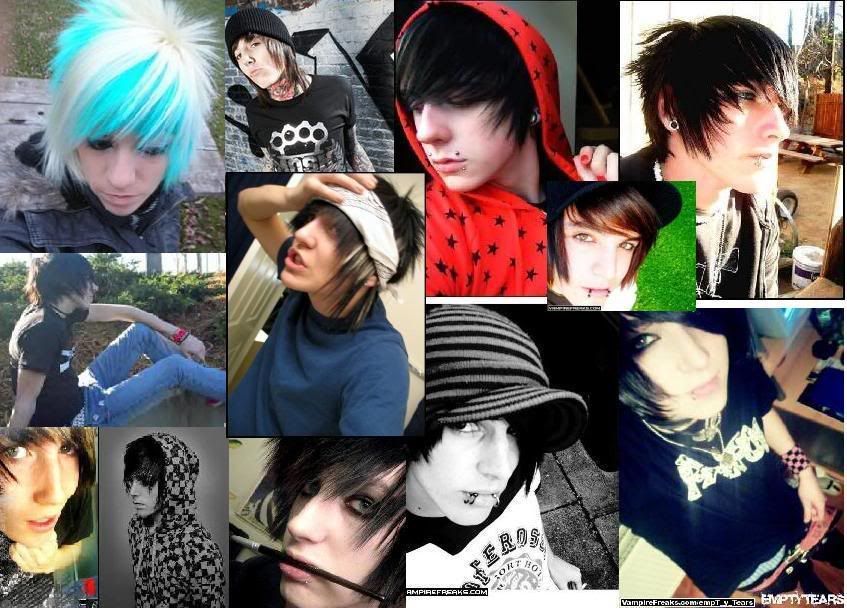 hot emo guys with snake bites.
dawindmg08
Apr 13, 02:34 AM
For those of you complaining that this update isn't "Pro" enough, please read through the list of features on this page:

Supermeet Live Blog (http://www.photographybay.com/2011/04/12/final-cut-pro-user-group-supermeet-liveblog/)

There are tons of great ideas here, and I already see a lot of things that will speed up my workflow. There are tools that I have to buy as expensive plugins which are now standard. And simple, common sense approaches to media management that I'm surprised we've worked without them this long (Video and audio LOCKED from ingest? No more sound out of sync? Yes please).

And yet, you all look at the UI and go "eh, it's iMovie Pro". Bitch, please.

And they haven't 'dropped' all the other apps, they just didn't announce (http://www.loopinsight.com/2011/04/12/apple-says-stay-tuned-for-other-final-cut-studio-apps/) anything yet.Hopefully the pricing will be competitive with the other NLE suites and those of us upgrading from the current FCS won't feel ripped off. So just be patient, wait until June and see how it all shakes out...
---
but i think the guys are
Actually, I do think this would bug me. I love that I have all of my most used programs (Word, Excel, Photoshop, Lightroom, Notepad, etc, plus one particular folder) right there for easy access with 1 click of the Start button -- yet hidden away completely out of sight (until I click on Start). I also love having quick access to my "Recent Items" list, to quickly open a file I was recently working on.

How are the above 2 things done on a Mac?


eek... I use "alt-tab" and "copy & paste" A LOT! :eek:

Doesn't Mac have these things too? :confused:

Actually the mac dock id essential the same as the windows start menu. The difference is you can put it essentially anywhere on the screen (use an app called deeper to help with this) and you can have as many apps as your heart desires. Folders and stacks as well. AND, you say out of site? Hide the dock. Easy.

Mac OS also has the recent items and "alt" tab and such. Command usually takes place of alt and/or control in mac os however. Or the apple key on older keyboards. Cheers.
---
hot emo guys with snake bites.
Apple should put much needed development into the notebooks. The current crop of Mac Pros are perfect.

Let software catch up!
---
Hot Emo Guys With Black Hair
neilp4453
Feb 12, 03:14 AM
All I'm going to say is that Apple isn't doing enough to keep iPhone users...well, iPhone users!

Two of my cousins now own droids. One had an iPhone and got a Droid once he started working at a Verizon store. The damn phone is jampacked with features that Apple refuses to include.

In order for Apple to improve their device, they must first be beaten. Otherwise, they will sit on their asses just watching the cash come in. They do it with their current line of computers and they are doing it now.

I love my iPhone but I think it is just that time. Hopefully they can come back. It is time to loosen their grip on the App Store, let Google do their "thang" and add numerous features that are available NATIVELY!
---
hot emo guys with snake bites.
Well done. Next you will be correcting me referring to my mother as mum.

Why would I do that?
---
Piercings: Septum, snakebites.
TV show recording would be REALLY nice, but it's probably wishful thinking, considering it could potentially cut into profits from iTunes. Still, one can dream...

In addition, I would really love a movie rental option, though that's probably even more farfetched. It would save us a TON of money on late fees, though.

My main concern is how big of a hole this is going to leave in my wallet. I guess it's still pretty early to be speculating, given that we don't know much about it. So I should probably try not to get my hopes up in the meantime. :p


~Kalmia
---
Hot Emo Guys With Black Hair
ppmanguin
Apr 21, 05:28 AM
I just hate that people have to blindly bash Android products, and this isn't aimed directly at you, just the majority of users on this site in general.



____

I have iPhone 1-4. Recently I switched to Android 2.1 on Xperia X10 for the bigger screen and handsome white exterior.
Don't even expect the experience to be anything like iOS - you guys say it's like Windows - and it is like Windows...definitely.

I eventually got the hang of the Android system and I'm now quite knowledgeable wit it - so don't say the problems I'm about to tell you are user issues...please - I've got it all figured out.

There's a few very MAJOR problems with Android:

1. Takes ALOT of customization to get the way you like - the original stock firmwares released by the manufacturers are total crap. I had to root (like jail-breaking the iphone), install mods/themes to improve usability and a lot of others here and there. There's also crap software loaded onto the phone by the manufacturer and the carrier that slows the phone down, use battery etc etc etc... it takes a lot of time & effort to make the interface comparable to the elegance of iOS.

2. BIGGEST problem - APPS - you have to download everything you want. Most of the Google apps are in fact fragmented and Rubbish!
Eg. There's 2 email apps - 1 called "Gmail" and the other called "Email", except "Gmail" can't connect to anything other than Gmail while "Email" can connect to anything - so why have 2 apps. On top of that you can search emails in "Gmail", but not in "Email" Confusing? yes.

Along with that, standard apps you find on iOS are just missing and you have to download ugly, non-uniform apps for notepad, stop watch, voice memo stocks, weather and so on - not to mention they are unstable, quality not comparable to to iOS on many aspects, and not free.
---
Classified: Hot Emo Guy
Huh? A 2008 MBP should have no problem running iTunes.



Flash for Mac sucks even on the most high-end Macs. Why do you think Mac users tend to dislike Flash? It's not the Mac - it's Adobe.

Flash on my Air runs wonderfully... :rolleyes:
---
I LOVE the emo Alex
Of course nobody cares about all the straight kids out there that are bullied or at least the media doesn't. Even if they're being called gay because they're not as masculine as society expects but if they're not actually gay then forget it. Those people might as well just kill themselves. At least that's what I've seen from experience.

Can you provide some statistics to back up your claim?
---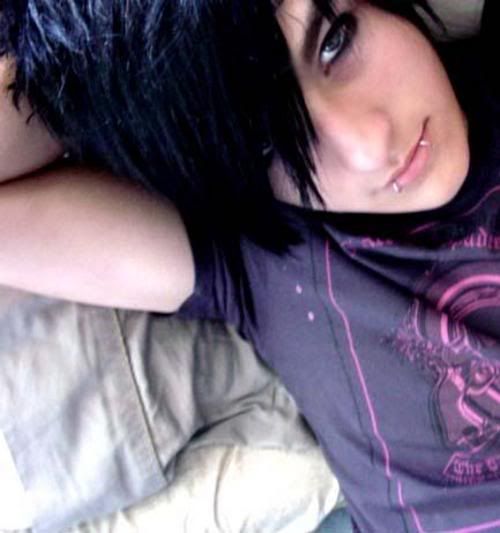 spider ites piercing on guys.
So does that means you didn't like Jungle Hunt?

Or that millions don't play WOW.
---
hot emo guys with snake bites
Did a funny bit on the new iPod Touch announcement. He said it was like an iPhone except it doesn't make calls . . . then he said, oh that IS an iPhone!
Sad but true :o

Come on, Apple . . . open this thing up to other cell phone providers. Perhaps those (like me) getting terrible reception and dropped calls might get better phone service. AND maybe we'll see a drop in rates for everyone. Competition is good for the market ;)
---
Emo Guys With Snake Bites And
But I'm still waiting for you to tell me exactly what point I missed.The point, though it's off-topic, is that your RC friend (that's a homophone, by the way) wanted, for reasons best known to himself, to communicate with you in Latin, but to translate a "sign of contradiction" you have to use the word for "sign" as in signifier (n), rather than the word for "sign" as in sign your name (vb). He obviously looked up the wrong meaning and thus mangled his translation.
---
Hot Emo Guys With Snake Bites
PhantomPumpkin
Apr 21, 08:55 AM
Which is ironic considering Steve Jobs lamented the carriers walled garden. I love my iPhone, but I also understand that I traded AT&Ts walled garden for Apples.

How exactly did AT&T have a walled garden, at least in the same sense as Apple? Normally I'm against that much control, but I don't think it bothers me as much because there are other options.

I'd probably be less okay with Apple's garden if my choices were only Apple, and I've been a fan of/user of since OS 7.
---
Snake Bites amp; Angel Bites
torbjoern
Apr 24, 12:05 PM
This book says there is an invisible man in the sky who made the earth. We know this because the invisible man wrote the book. He listens to you but doesn't answer. If you do as he says you go to a wonderful afterlife, but if you don't you go to a horrible one.

If you do what he says? That's not enough - what have you learned? Salvation lies in sola fide, i.e. faith alone according to Luther. That is, faith in Jesus as the Saviour of the world. Protestants can do what they want and still go to Heaven. And if you're Catholic, you need to do good deeds and have faith in God - you can't get around the latter.

So - what happens to those who live a pious life and die without ever hearing about Jesus? According to my Christian teachers, those would go to hell. Those who grow up in totalitarian regimes where religion is banned, such as North Korea, will thus go from one instance of hell to another because they don't fulfill the requirements for salvation. Sounded quite self-righteous to me, but I cut the Christians some slack on that point anyway.

But what about the Jews? "Yes what about them?" They don't believe in Jesus as the world's Saviour either - not even today. "Oh, they are under some special set of rules so they will go to Heaven anyway." Yeah, right... The more I knew about Christians, the less I understood them. That's when I realised that something was fundamentally wrong (no pun intended).
---
Emo Guys With Snake Bites And
Last year, after having close friends suffering in Chile, I assumed it would be a very long time until the world saw such a powerful quake. Unfortunately, I was wrong. I hope the loss of life is minimal, and I think it will be possible to achieve this goal. Luckily, the japanese people are very well prepared for this kind of situation.

Of course, one can never ever get used to this kind of thing. Best wishes to everyone in Japan, our thoughts are with you all!
---
Dont bash his/her religious beliefs. They could be right or wrong...its up to each person to decide, and make true in their lives. Personally, I believe in a powerful God of love and grace. Just my 2cents:)

Unfortunately, there is no such thing as "right" and "wrong". Morality is subjective and so is the Bible/Religion.
---
I still say **** it and download mp3s - the music catalogue on iTMS is awful anyway. It may be "illegal" but there are lots of illegal things that most people do anyway and the world hasn't come to a stop. In the UK a few years back we had the Tory government introduce a new tax called the Poll Tax. Its introduction caused mass riots and non payment. Eventually the government had no choice but to change the law. We live in a democracy for crying out loud. The way half of you are arguing with your "its illegal" ******** sounds like we live in a corporate state. The music industry needs to be forced to introduce price competition - not force the consumer to pay rediculous prices for a song. $1 is crazy pricing. Let the market decide.
---
Delving into this would drive the conversation in an entirely different direction, and I don't feel like going off topic. Pay for your music, it's your choice. I'll continue to illegally download mine and enjoy it just as much.

I'll also continue to pirate software. Cry about it.

As an artist who creates work people pay for, I think yer...what's the word? Scum. But I'm sure that keeps you awake at night. :D
---
Well, just think of it as paying toll on a road that your taxes had already paid for (probably a bad example).
This is always a poor example. I don't think people understand just how under-funded the transport system in this county is. Here in MN we spend more on roads per population or capita than any other state, I believe. (I can't remember the stats) And our roads look like crap. You head south, where they think they can go 5x as long between repairs due to less temp variation than us here (and probably can), but really go 20x as long and also have crap roads. NO road is already "paid for".
Look Android lovers... this is an Apple site. You don't need to call us "Fanboys" in a condescending way here. We are here because we love our Macs, iOS devices or we develop for them and like to keep up on the news. Yes... many here are "fanboys".

We don't care about your customization, your 4G, your ability to steal music or video. It's stupid. You do know you can do all that on an iPhone too (with the exception of 4G - but who cares, very little markets have it). Yes, iTunes manages our music, apps and video, but I can add songs and videos from anywhere... just like you. If I want to be a geek and customize, I can jail break my phone and do all sorts of crazy things. You do realize the average consumer out there could care less right? They just want it to work.

So, anyway... go love your Droid device. It is a nice platform. But sorry to say, it's not going to kill the iPhone or iOS. Apple is good at what it does and consumers love it. Their sales continue to show it.

And, like it or not, Apple is the most influential high-tech company out there right now. They've done more for the PC and the Mobile industry than any other company in the last decade. You should be happy Apple exists as they've woken up many manufactures in the market as to what consumers care about. Quality product. Consistent experience and superior service.

Please... if you want to impress your friends with your customized HTC Thunderbolt, go over to the Android forum and beat your chest and stop the pissing contest here. There's pluses and minuses on both sides and we could argue all day with no productive end result.
Ah yes, logic. The one thing that escapes the whiny geeks.
---
They should have just called this iMovie pro, because that's what it is. So, Apple Color is left to die the death of Shake, huh? Wow, crazy. I bet Avid is pretty thrilled with this. It's almost like they said "Let's leave the big installs to Avid"

It's iMovie Pro yet it retains all features of the previous Final Cut and then some in a modern UI with massive performance gains? OK bro, whatever helps you sleep at night.
---